The most innovative medical device companies of 2023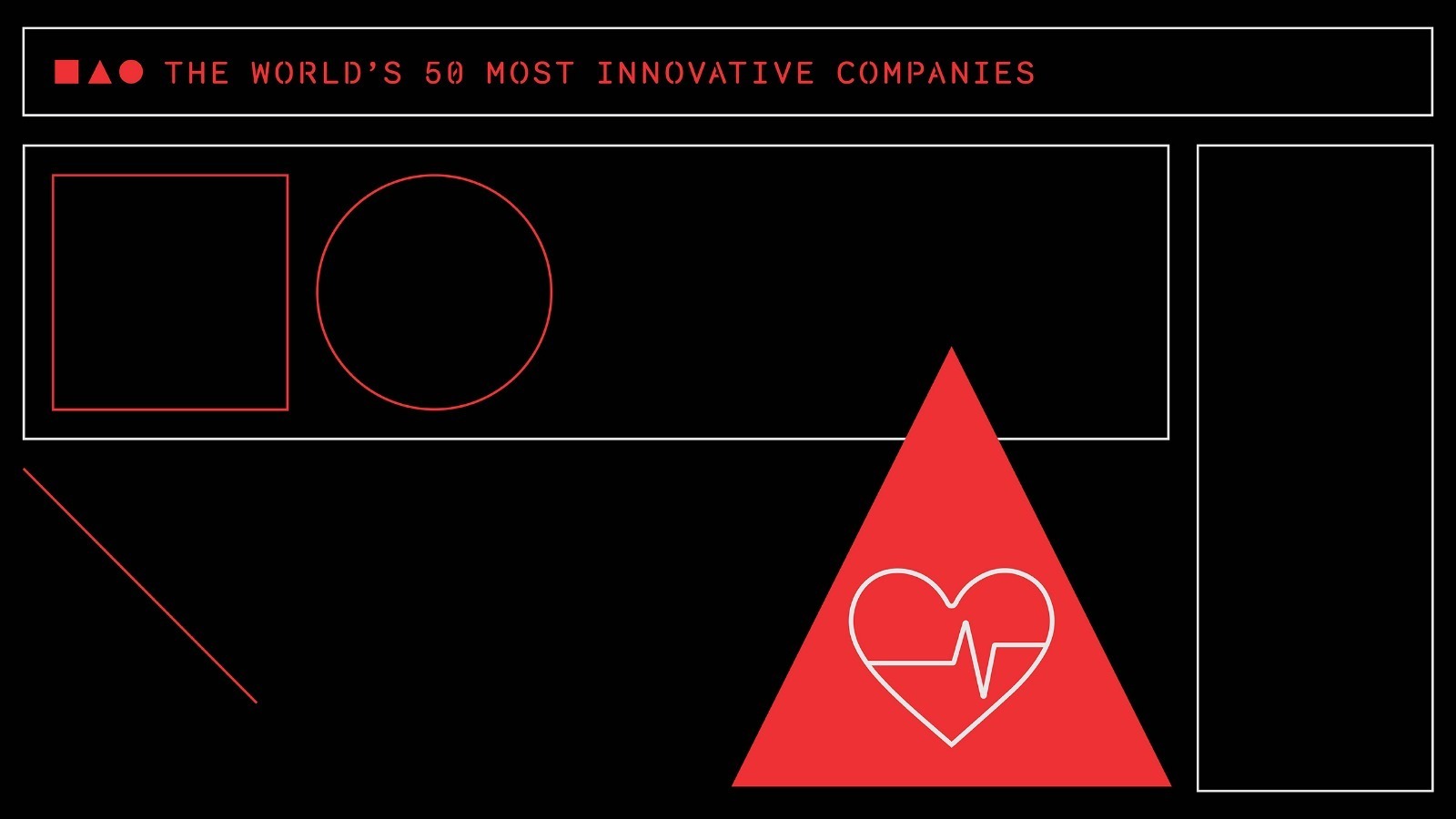 Explore the full 2023 list of Fast Company's Most Innovative Companies, 540 organizations that are reshaping industries and culture. We've selected the firms making the biggest impact across 54 categories, including artificial intelligence, augmented and virtual reality, gaming, and more.
For the second year in a row, Fast Company is recognizing the 10 Most Innovative Companies in Medical Devices. The pandemic underscored the importance of health and how a lack of it can shut down the world as we know it. Even amid overburdened hospital systems and burned-out staff, there has been no shortage of companies looking to help grow the capabilities of clinicians via innovative devices.
This year, many of the companies on our list are solving for inefficiencies and using existing technology in novel ways. Scopio is automating analyzing blood samples. Meanwhile, Ceribell has created a portable EEG device that, using machine learning, is making it possible for doctors to remotely diagnose neurological disorders in patients. In the same vein, Circadia has created a remote bed fall monitoring system, which allows nursing homes and hospitals to quickly detect patient bed exits and potentially dangerous falls.
The list also celebrates companies that do the converse: They've come up with novel technologies to solve existing problems. This includes BrainsWay, which created a cap that uses magnetic waves to stimulate brain cells to treat depression. On the surgical side, Medical Microinstruments has created a robotic arm, the Nanowrist, which enables microsurgeries to be even smaller, allowing surgeons to operate on even tinier nerves and blood vessels.
These 10 companies are thinking creatively to pave the path to a healthier future with more efficient processes and better care for all of us.
SCOPIO LABS
For designing a more intelligent way to count blood cells
Billions of blood tests are conducted every year. One of the most common, the peripheral blood smear, is still primarily done by an analyst with a microscope who counts the cells manually, looking for abnormalities. Scopio Labs has developed an AI platform to automate analyzing peripheral blood smear tests. The company received FDA approval in June for a machine that can process 40 samples in an hour. Next up, Scopio is launching a platform for scanning and digitally analyzing bone marrow samples—which are notoriously difficult to assess—that will reduce review times by over 60%. In 2022, Scopio received $50 million in funding and announced a partnership with Beckman Coulter, the second-largest medical device distributor in the world, to help propel the company's blood smear platform into becoming the market standard.
MEDICAL MICROINSTRUMENTS
For smoothing out surgeons' hands for microsurgery
Microsurgery allows surgeons to operate on tiny nerves and blood vessels as small as 1 mm—using sutures that can be less than a fifth the width of a human hair. In 2022, Medical Microinstruments introduced the latest version of its robotic Symani Surgical System, which includes new Supermicro NanoWrist instruments which allow surgeons to operate on veins, arteries, and lymphatic ducts as small as 0.3 mm in diameter. The system uses motion-scaling capabilities that increase suturing precision and reduce the surgeon's hand tremors. It can be used for traumatic injuries, such as finger and toe replantations, as well as lymphatic surgeries and head, neck, and breast reconstruction. While the system is not cleared for use in the U.S., it has received the CE mark in Europe. In 2022 Medical Microinstruments secured 12 new patents and raised $75 million in funding.
XENCO MEDICAL
For slicing spine surgery times in half
Spine surgeries can take 2.5 hours to perform, but sterilizing the instruments required to do one surgery takes even longer: 3.5 hours on average. Xenco Medical has created the "Multilevel CerviKit," a single-use kit for cervical spine surgeries, which reduces cross-contamination between surgeries and eliminates the long sterilization time. In 2022, the company received FDA clearance for its kit, and also expanded the system to cover even more kinds of spine surgeries. On average, Xenco's tools save hospitals $900 to $1,200 per surgery, according to the company. Xenco was recently accepted into the World Economic Forum's New Champions community for the work it has done to reduce sterilization bottlenecks in healthcare.
BIGFOOT BIOMEDICAL
For inventing a smarter way to manage diabetes
Over 3 million people with diabetes need to manage multiple daily insulin injections—and they have to manually estimate how much insulin they need, based on their carbohydrate intake. In 2022, Bigfoot Biomedical began a limited commercial rollout of Bigfoot Unity, its diabetes management system, which uses smart pen caps and data from Abbott's Freestyle Libre 2 continuous blood glucose monitor to recommend insulin doses for diabetes patients on multiple daily injection therapy. Cleared by the FDA in 2021, Unity includes the smart pen caps—compatible with all major brands of long-acting and rapid-acting disposable insulin pens—as well as additional Freestyle Libre 2 sensors, pen needles, and a backup blood glucose monitor and test strips. Doctors can access the system to monitor patients and make recommendations on the fly, allowing users to receive new dose recommendations without having to travel to the doctor's office. In 2022, Bigfoot expected revenue to hit nearly $5 million, and the company plans to expand Unity's distribution through a specialty pharmacy and retail pharmacies later this year.
INTEGRUM
For creating prosthetics that stay on better
Traditionally, prosthetics are attached using a socket that is connected to the limb via suction. This can be painful and limit motion, and is often difficult to take on and off. Integrum, which was founded in Sweden, developed a bone-anchored three-piece OPRA Implant System, in which the prosthetic is screwed on to an anchor. Studies have shown it to offer better control and movement, and to improve overall well-being. After a 12-year-long clinical trial process, OPRA received FDA approval for its limb-loss technology in December 2020. In 2022, Integrum focused on introducing OPRA to hospital partners in the U.S., and today works with 14 of the top 20 American hospitals. The company's U.S. business grew 45% in 2022.
TIVIC HEALTH
For clearing up sinus pain and congestion
Sinus problems affect over 50 million adults in the United States. Tivic Health's ClearUp device, which received FDA approval in 2019, gently stimulates nerves using low-level electricity to eliminate sinus pain, sinus headaches, and congestion. After four weeks, patients reported a 44% reduction in symptoms. Tivic has seen strong growth for the device over the past year. In the first nine months of 2022, the company's revenue grew 65% (to $1.4 million), with a 146% increase in direct-to-consumer sales. Tivic is now looking for new applications for ClearUp: It's collaborating with the Icahn School of Medicine at Mount Sinai on a clinical study that looks at the device as an alternative to opioids after sinus surgery.
CIRCADIA HEALTH
For detecting vital signs and bed exits remotely
Circadia has developed an FDA-cleared contactless radar sensor that allows for 24/7, continuous, non-invasive vital signs measurement, without any input required by clinical staff. This year, the company added the ability to detect bed exits in its most recent FDA 510(k) submission, targeting deployment of the feature in nursing homes by Q3 2023 to bring a needed solution to the nearly 1 million people in nursing homes who are at risk of falling each year. By combining its vital sign monitoring and its bed exit detection, Circadia is aiming to help reduce preventable hospital readmissions among nursing home residents, which have been estimated to cost the Centers for Medicare and Medicaid Services $17 billion annually.
FREESPIRA
For giving PTSD patients breathing room
Around 11% of Americans in the U.S. report having a panic attack, while 5% of Americans have PTSD. Freespira has designed a sensor that measures breathing rates and CO2 levels and displays them on a tablet so patients can visualize their breathing patterns. Using this system, Freespira helps patients normalize their breathing and reduce panic attacks and PTSD symptoms. The company says it has been able to reduce symptoms for 70% of patients with PTSD and panic disorder who are on Wisconsin's Managed Medicaid plan, and has seen a 74% patient adherence rate. In 2022, two additional healthcare plans added Freespira for PTSD and panic disorder, which now means 17 million people have access to Freespira. In 2022, Freespira expanded its scope beyond PTSD and anxiety to look at how it could help with sleep apnea and long COVID.
BRAINSWAY
For using magnetic stimulation to treat depression
Nearly 10% of Americans suffer from depression, but we're still struggling to find effective treatments. BrainsWay is leading the charge with deep transcranial magnetic stimulation, a new version of transcranial magnetic stimulation, a treatment that uses magnetic waves to stimulate nerve cells in the brain. BrainsWay has different coils that are FDA cleared to treat depression (the H1), OCD (the H7), and smoking addiction (the H4). This August, BrainsWay received FDA clearance for its H7 coil to be used to treat anxious depression and depression, giving doctors yet another tool with which to approach depression. Currently, BrainsWay has treated more than 100,000 patients. The company reported $21.1 million in revenue for the first nine months of 2022, but its losses have accelerated as it builds out its sales infrastructure.
CERIBELL
For designing a more effective way to detect seizures
Ceribell's flagship product is the Point-of-Care EEG, a portable brain monitor that uses a headband that can be strapped to patients' heads. The monitor makes it easier for doctors to quickly see brain-wave activity and diagnosis seizures. The system received FDA clearance in 2017. Since then, Ceribell has been rolling it out to hospitals. At the end of 2019, the company launched Clarity, a 24/7 remote monitoring and alert system that connects to the headbands and uses machine learning to detect seizures within patients in just 5 minutes. In September, the company pushed the system even further into the mainstream, receiving FDA-breakthrough-device designation to use it to detect delirium. Delirium can be an indicator of ongoing brain injury. It affects more than 7 million hospital patients in the U.S. annually and is only diagnosed correctly about half the time by bedside assessments. Studies have shown that undiagnosed delirium is associated with an increased six-month mortality rate. Ceribell doubled 2022 revenue and its system is now being used by more than 350 hospitals across the United States. The company raised $50 million at the end of 2022.